Banking for Your Small Business: The Key Options We Offer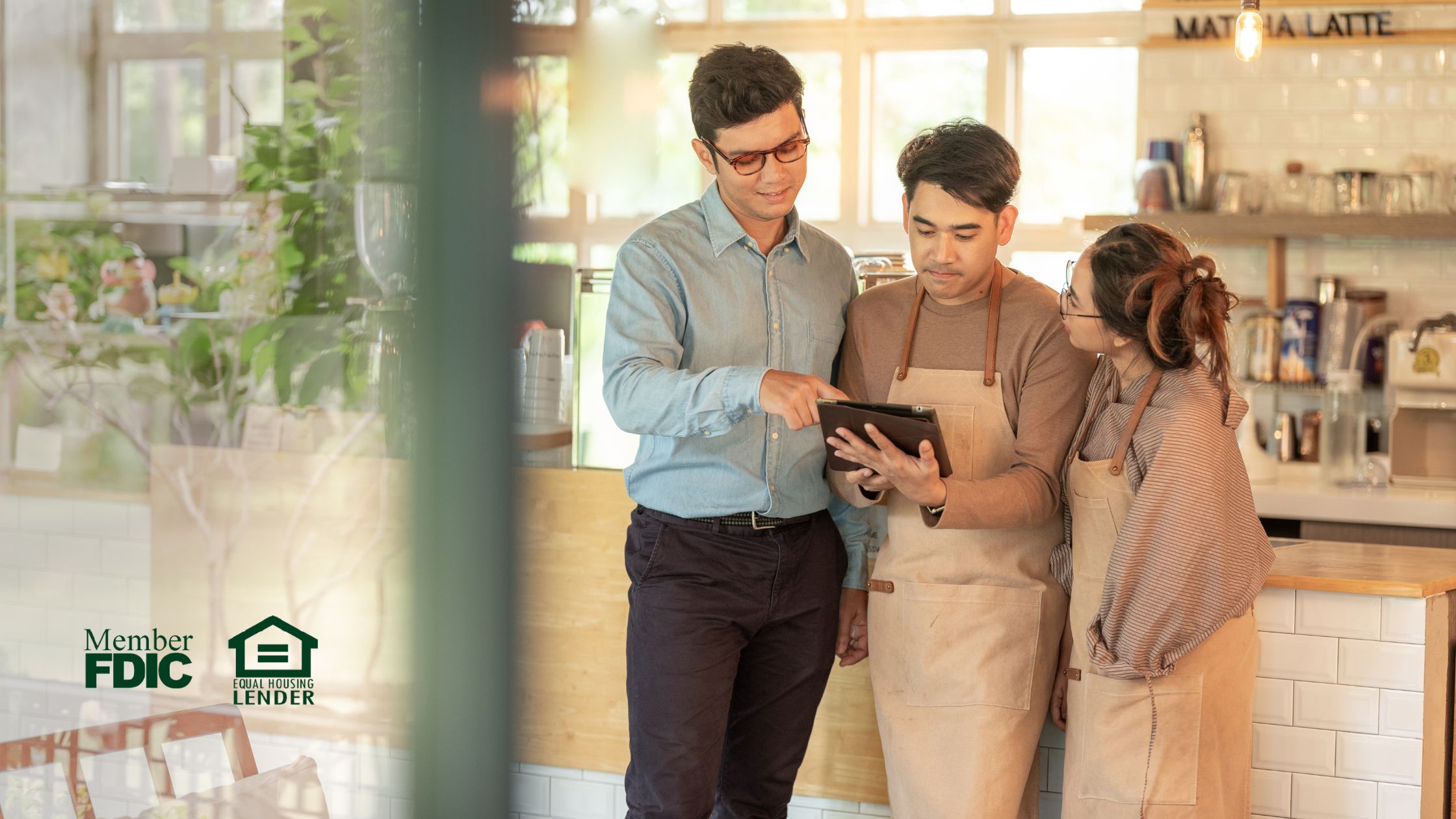 Running a small business comes with a unique set of challenges. One of the biggest decisions you will need to make is choosing the right banking services. At Mainstreet Community Bank of Florida, we offer a variety of banking services for small business owners. Our team can help you decide on the best options to meet your needs, and we are always happy to answer any questions.
Here are the key services we offer for small businesses.
Business Checking Accounts
Managing day-to-day transactions is a fundamental aspect of any business. A business checking account gives you the flexibility to handle daily expenses such as payroll, rent, and supplies. At Mainstreet Community Bank of Florida, we offer Downtown Checking and Downtown Checking Plus accounts for business owners. A Downtown Checking account doesn't require a minimum balance or transaction fees. All you need is an opening deposit of $100. Free online banking is available.
A Downtown Checking Plus account offers similar benefits, but interest is paid on tiered balances. Interest is also compounded daily on the collected balance for each day. A monthly service charge happens if the daily balance falls below $1,500. Free eStatements are available for each account, and you can avoid paying a $5 fee for monthly paper statements. A Mainstreet debit card is also available if you are approved. This account is available to sole proprietors, non-profits and government organizations and requires just $100 minimum opening deposit.
Savings & Money Market Accounts
A savings or money market account is another great option for securing your business's financial future. These accounts offer better interest rates compared to checking accounts, which makes them ideal for holding emergency funds or saving for future investments. These savings and money market accounts can help grow your money securely while offering you easy access whenever you need it.
Business Loans
Are you looking to buy new equipment, or are you interested in expanding your business? Getting a loan is an excellent way to help your business grow. These loans can range anywhere from short-term to long-term, and the interest rates can vary. At Mainstreet Community Bank of Florida, we offer various loan options, such as lines of credit, term loans, or commercial real estate mortgages. Meeting the different needs of your business is always a priority.
Certificates of Deposits
Certificates of Deposits (CDs) are another safe option for growing your capital. A CD allows you to deposit a lump sum amount for a predetermined term, ranging from a few months to several years. The interest rate remains unchanged throughout the duration, and you only need a minimum opening deposit of $1,000. Mainstreet Community Bank of Florida offers competitive interest rates on CDs that can boost your business's finances.
Online and Mobile Banking

The ability to manage your finances on the go is essential. Online and mobile banking platforms give you the flexibility to conduct transactions, monitor account activity, and even deposit checks remotely. At Mainstreet Community Bank of Florida, we offer online and mobile banking solutions to provide seamless access to your accounts anytime and anywhere.
Debit & Credit Cards

Cash flow is always king, and debit and credit cards can offer the additional freedom you might need to manage your expenses. Many of these credit cards include reward programs, cash-back options, and fraud protection. We also offer many options that can best match the spending needs of your business.
eStatements are Available
Paperless banking adds an extra layer of security by minimizing the risk associated with paper trails. These eStatements offer you a convenient way to keep track of your transactions and balances, and it's beneficial to the environment. Our eStatements service is easily accessible through our online banking platform.
Financial Calculators
Planning is always critical in any small business. Financial calculators can help you forecast revenue, calculate loan payments, and more. At Mainstreet Community Bank of Florida, we offer financial calculators that can easily assist you in making well-informed decisions for your business's future.
Telephone Banking
Sometimes, it's easier to perform transactions or check balances with a simple phone call. Telephone banking offers you another way to manage your finances securely. Our telephone banking service is set up to provide you with quick and secure access to your accounts at any time.
Want to Learn More? Give Us a Call!
Choosing the right banking partner can significantly impact the success of your company. Whether you need business checking accounts, flexible loans, or advanced online services, we aim to offer the best solutions for small business owners. At Mainstreet Community Bank of Florida, we prioritize your business's financial well-being. And our team is always happy to answer any of your banking questions.
All loans subject to credit approval. Member FDIC.