How to Utilize Your Home's Equity for Your Remodeling Project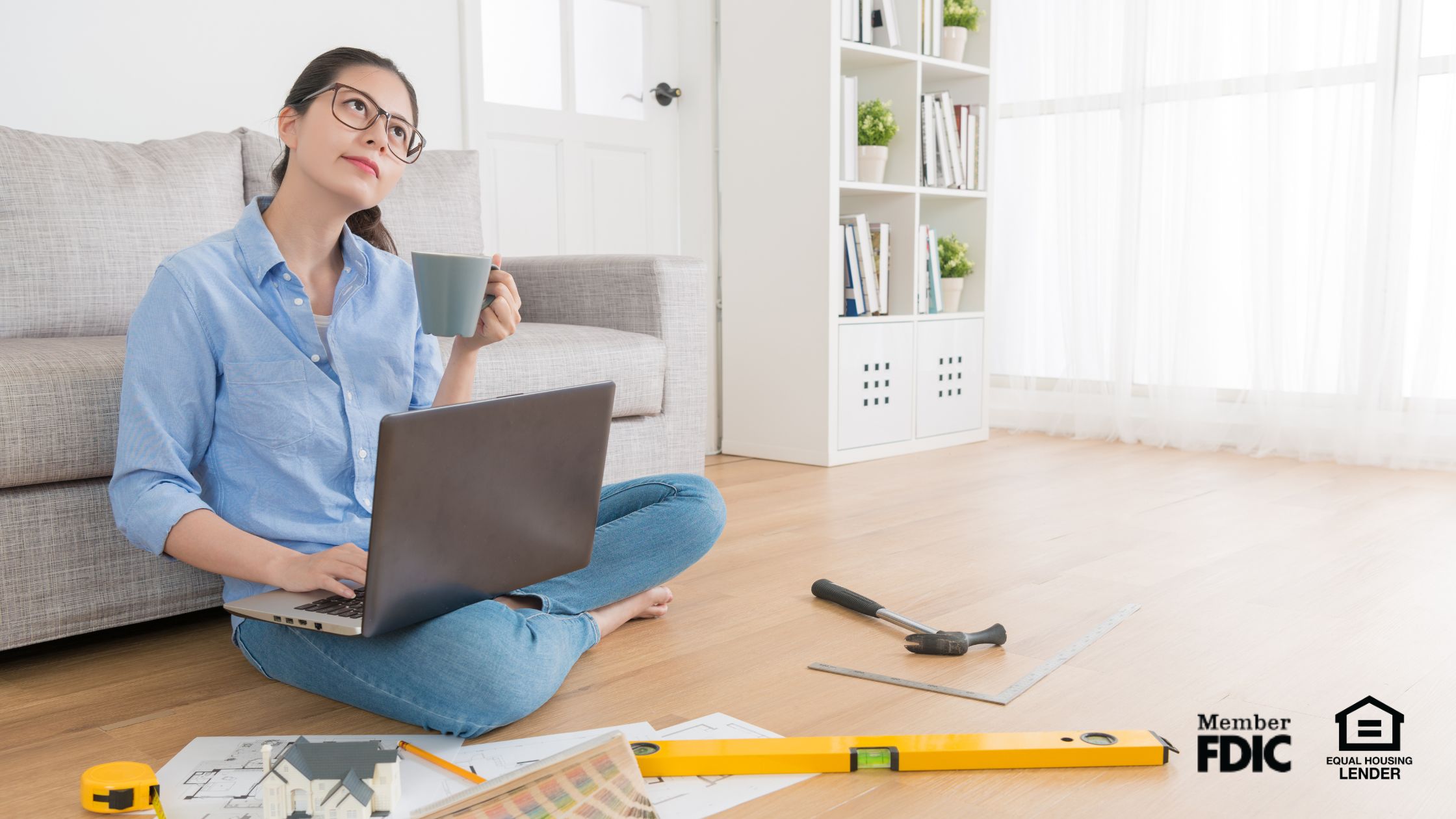 Trying to understand the best way to finance a home improvement project can often feel confusing. Yet, if you're a homeowner with equity built up in your property, there's good news. You have an option to fund your renovation without altering your existing mortgage rates. Community banks offer a variety of solutions for individuals who are looking to fund something big. All you need is a little bit of planning and education to leverage your home's equity and make your remodeling dreams come true.
What is Home Equity?
Home equity is the financial cushion between the value of your property and the remaining balance left on your mortgage. The amount of equity you have in your home gradually increases as you make payments toward your mortgage. This equity can serve as a powerful financial resource that you can tap into for various purposes, whether it's a home improvement project or emergency expenses. Home equity is almost like having a 'savings account' built into your property.
How Does Home Equity Work?
Picture a scenario where your home is valued at $350,000, and you owe $100,000 on your mortgage. In this case, you would have $250,000 in home equity. Community banks offer several ways to convert this equity into usable funds, while also preserving your initial mortgage terms. These methods not only provide you with the financial means for your project but also peace of mind, knowing you won't lose your favorable mortgage rates.
Home Equity Loans
A home equity loan lets you borrow a lump sum against the available equity in your home at a fixed interest rate. You'll repay the loan over a specified period, which is typically anywhere between 5 and 30 years. Home equity loans offer the benefit of predictable monthly payments, helping you budget effectively. However, it's important to be aware that failing to repay can put your home at risk.
Home Equity Line of Credit (HELOC)
Instead of offering a one-time lump sum of money, a HELOC provides a revolving line of credit. This means you can withdraw funds up to your approved limit as needed and pay interest only on the amount borrowed. HELOCs offer great flexibility but can be risky due to variable interest rates. Be sure to consider whether you can handle potential rate hikes in the future.
Cash-Out Refinance
While cash-out refinancing replaces your existing mortgage with a brand-new loan that has a higher balance, it's not often the best option for those who already have low mortgage rates. If you opt for this method, the difference between the two loan amounts is issued to you in cash. Although convenient, remember that this option essentially restarts your mortgage, which might not be in your best interest.
Evaluating the Best Option
The best way to determine which equity-tapping option is right for you is to weigh the pros and cons of each. Home equity loans offer stability with fixed payments and interest rates, making them predictable and easy to budget for. On the other hand, HELOCs provide more flexibility but come with variable interest rates that could fluctuate. Cash-out refinancing might not be the best choice if you currently benefit from low interest rates on your mortgage. Reach out to your local community bank to explore these choices to help you determine the best option.
Risks to Consider
Using your home's equity to finance large expenses has its advantages, but it's not without risks. Defaulting on a home equity loan or a HELOC can put your property at risk of foreclosure. It's crucial to proceed cautiously and make sure you fully understand the terms and repayment conditions. Always conduct a thorough review and consider your ability to meet financial obligations before making any decisions.
The Role of Community-Based Banks
Community-based banks focus on building long-term relationships and specialize in personalized financial solutions. These banks are particularly well-suited to assist those looking to leverage home equity. Given the unique financial landscape each homeowner faces, personalized service can be invaluable. Your local community bank will guide you through the options to help you make an educated decision that best aligns with your individual circumstances and financial goals.
Contact Mainstreet Community Bank of Florida for More Information
Leveraging your home's equity to fund your remodeling project can be a financially savvy move. At Mainstreet Community Bank of Florida, we offer customized solutions that are tailored to each homeowner's unique situation. Our bank is an excellent partner for such endeavors, as we offer a wide range of options.
All loans and accounts subject to credit approval. Member FDIC.