More Than Just a Name: Mainstreet Community Bank of Florida's Local Involvement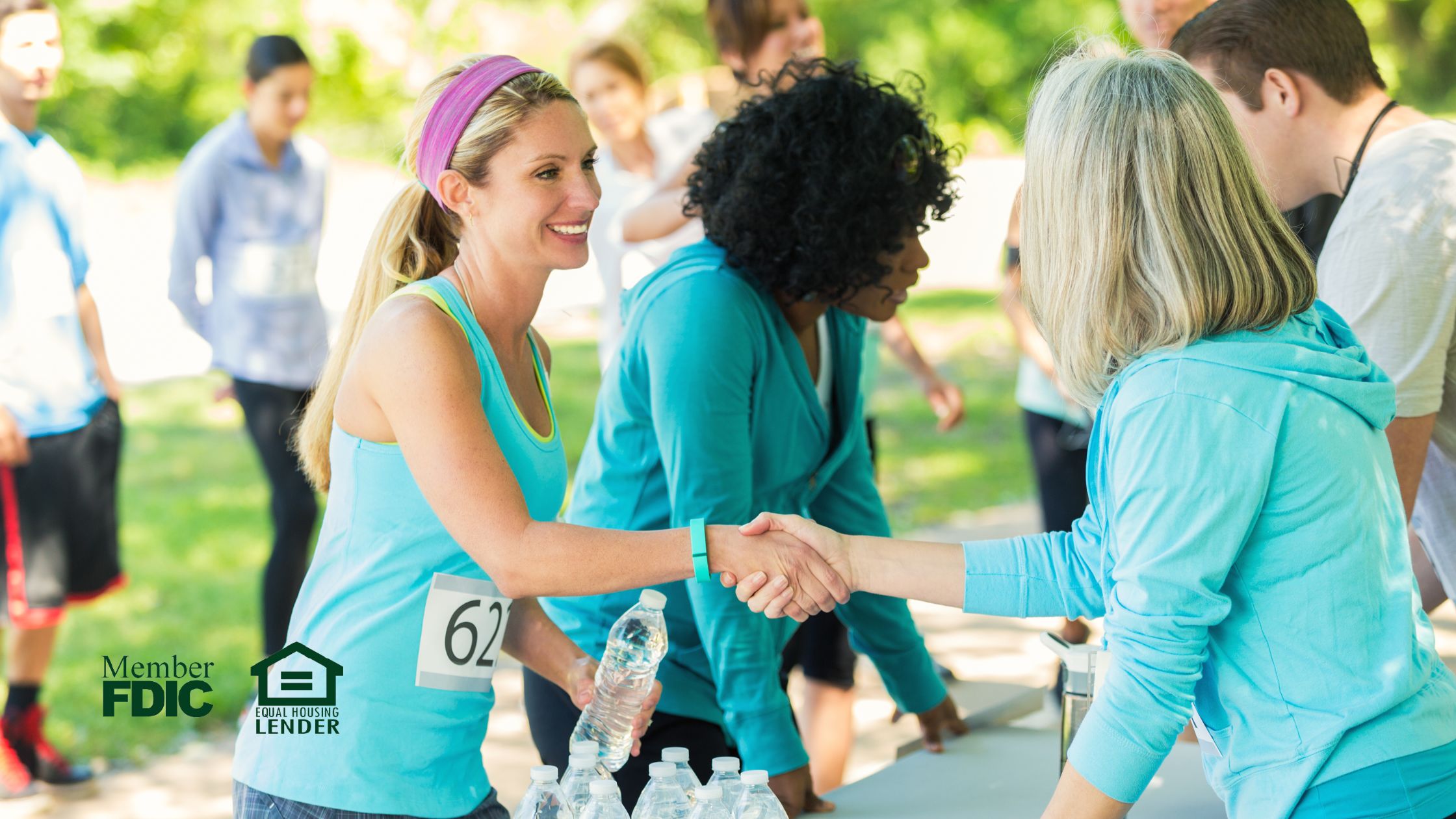 Mainstreet Community Bank of Florida takes pride in supporting numerous events and being an active member in the local area. Our goal is to build lasting relations with people while providing support for different causes and organizations. Showing up and giving back to the community is always a top priority. Our involvement strengthens the community as we strive to be a dependable and proactive local partner for a wide range of events.
Here is an overview of the different ways Mainstreet Community Bank of Florida stays involved.
MeStrong DeLand 5K
Team Mainstreet participates in the MeStrong DeLand 5K, an annual event that supports individuals battling cancer. The MeStrong DeLand 5K attracts thousands to DeLand in a united stand against cancer. This initiative doesn't only promote unity but also creates an atmosphere teeming with hope and camaraderie. Through this event, our bank demonstrates an unyielding commitment to stand with the community while encouraging resilience in the face of adversity.
Mardi Gras Dog Parade and Festival
Mardi Gras season is always a fun time of the year, and Team Mainstreet is right at the heart of the festivities of this DeLand event organized by the Krewe of Amalee annually. Our team always passes out treats and candy to parade-goers during the Mardi Gras Dog Parade down our Mainstreet. Celebrating with others and creating many fun-filled memories is always our focus. We're proud to be sponsors in the "Queen's Court" for this event that draws visitors from all over to DeLand.
Customer Appreciation Day
At Mainstreet Community Bank of Florida, all of our customers are seen as extended family. Customer Appreciation Day is all about celebrating each customer who uses our bank. All of our branches treat each customer to lunch during our Fall Customer Appreciation Day, as it's an event filled with fun, laughter, and gratitude. Hosting this event is just a small way we can show our support and give back to our valued customers.
DHS Teacher Lunch Event
Each educator plays a critical role in shaping the future. Mainstreet Community Bank of Florida hosts the DHS Teacher Lunch Event annually. This special occasion provides local high school teachers with a delicious meal before the new school year starts. The event serves as an acknowledgment of their vital role and the tireless efforts they put into nurturing the younger generation. It's an opportunity for the bank to extend its gratitude and build closer ties with the educational community.
Team Mainstreet at the Heart Walk
Health and community wellness is a priority for our East Volusia team. The Heart Walk is an event that brings the entire community together. This initiative supports the American Heart Association, as the primary goal is to promote a healthy lifestyle and further strengthen community ties. The event is hosted at the Daytona International Speedway and encourages residents to come together to promote well-being and health.
Bowling for Literacy Event
The Mainstreet Credit Department partners with the DeLand Rotary to make the Bowling for Literacy event a success each year. While the focus is on raising funds to enhance the educational prospects of area third graders, the event is also marked by a sense of fun and fellowship. The teams' enthusiastic involvement adds a layer of fun to the initiative, proving that supporting a great cause can be both meaningful and enjoyable.
Feeding Children Everywhere Event
Mainstreet Community Bank of Florida has also consistently shown dedication to serving the community with initiatives like the Feeding Children Everywhere event in DeLand. Our staff helps address childhood hunger by working tirelessly to ensure children in the vicinity have access to nutritious meals. This initiative reflects the bank's approach toward community service, focusing on creating an environment where every child has the opportunity to grow and thrive.
Pig on the Pond Clermont Event
The Pig on the Pond Clermont is always a popular event that combines great food and philanthropy. Mainstreet Community Bank of Florida is a proud supporter of the event, as it is a significant source of scholarship funds for local children. The team's active participation and contribution underline our dedication to promoting education and creating new pathways for educational advancements for the youth.
Why We Focus on Customer Service
Mainstreet Community Bank of Florida understands the importance of building genuine connections. We strive to offer personalized solutions to each client, making everyone feel like a neighbor rather than a number on a file. This friendly approach isn't just good business, it's a community-building strategy. Establishing strong relationships helps create a network of trust and mutual support, setting the foundation for a thriving community.
How Mainstreet Community Bank of Florida is Different
Mainstreet Community Bank of Florida is a financial institution firmly rooted in community values and principles. We prioritize establishing deep, meaningful relationships with our patrons. We offer personalized and attentive service that is often hard to find in the industry. Our approach goes beyond just banking and greeting patrons with warm smiles at each branch. We're also focused on building a community where individuals and local businesses feel supported and valued.
Give Mainstreet Community Bank of Florida a Call to Learn More
Mainstreet Community Bank of Florida takes pride in being active throughout the area and working with a wide range of customers. Maintaining an active role and participating in numerous events is always a key focus. Our team is also more than happy to answer all of your banking questions and discuss the many benefits of partnering with a community bank.
All loans and accounts subject to credit approval. Member FDIC.